Domain Name + Website + Email + Photography = Online Digital Business
We believe offering a standard fee means you do not get any unwelcome surprises. The fees we charge are up front and clear before you pay. The following year will be the same unless circumstances change.
Using an easy to use platform 
We are still here when you are running
We help you get started
Small Website up to 12 pages
We have everything you will need to create a competitive online presence
How to Start your website
what tools are available to help you.
What skills do you need
How to run a secure website
why does it need to be secure
what are the benefits to secure website
help to turn your business into a digital platform
we offer a stater pack that includes, domain name, email address and hosting
how to start, the process
There are options for online shopping for products and services
Small business / charity projects
The small business package offers competitive solution for self employed and small limited companies
We also offer a special support rate to registered charities
Small to Medium business projects
Talk to Kate at Invictanet – Invictanet
It is a challenge to give a fee costing as there are so many variations.  Hosting base costs for our small business package start at £10 per month (as at June 2020)
Website Creation 2019 What a great way to start the new year with a website, for less than £10 per month hosting services competes with all the major large organisations. With a DIY system you can be up and running within a very short period of time. Good to go Call us or complete our contact form for more information.
We help to make the DIY system as easy as possible.
How does it work?
We talk about what is needed for a business website
If you are happy to proceed with the DIY option we will invoice you and setup up your site.
On receipt of payment we will provide you with a username and password that will enable you to access your website domain using a WordPress framework ( No HTML skills required) and you begin to build you pages of content.
Complete our contact form to reserve your site.
The world loves photographs, capture that moment in time as a memento for the future. 
We capture moments of businesses products or services to show on web pages.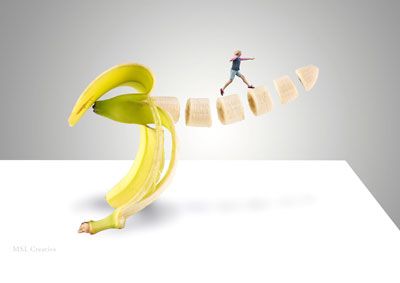 Banana Photography