The answer is there is no right or wrong.  Some are better at reaching customers and potential customers than others.  Improving your website can make a big difference and attention to detail is key in any business website, we understand the need for listening.
Building continuity between your website and your business is essential to achieve the maximum opportunity and being consistent across all platforms is important when the website identifies with social media, blog and Facebook etc.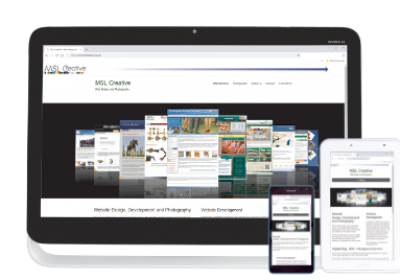 Quality Services for Hosting & Development
Creating a website to present your business online has more potential to attract new business and maintain existing business channels.
This is the benefit to you follow the list below then call us so we can setup a meeting;
Meeting

Products/Services

Web Design

Concept Development

Create Design
Develop Site

Build in images and copy

Add SEO basics

Upload live site
Why Should I Create a Website?
Many reasons but the most important is to show everyone in your locality or sales area who you are and what services and products you have to offer.
There is an increasing number of businesses like yours that are competing for orders and more and more people looking for your products and services are looking online before going to a shop or business location to search for a solution.
As more people use the Internet to locate parts or white goods or local trades people before they phone this will slowly push those without a website further down the pecking order of phone contact, even those who have a good supply chain will be effected in the future at some point.
Most people who run businesses without a website, don't consider a website worthwhile because they already have a good supply of work and they miss the important factor and that is being prepared for change so when the wind changes direction they are there and ready to start a new supply chain or at least alter the business direction.
We see the future is a combination of shop front and website, having both is a bonus.  The shop front is more the idea of a shop front, could be sign written vans not necessarily a building.
All businesses need to advertise there products and services and one of the easiest ways of doing that is by using the Internet.  All other advertising can then encourage visitors to your website this will add credibility to you and your business from the web page content that shows feedback from existing customers and examples of your working practices, having downloadable documents about your products and services can also make you and your business more interesting that your competitors.
Websites are used to advertise and promote products and service based businesses they are a construction of pages with information, including text and images that are displayed to be viewed using an Internet browser like, Google Chrome or Internet Explorer or one of the many others browsers available on the Internet.
The Internet web pages can be either static or incorporate movement using many different products available to enhance the experience of the viewer.  It is now possible to view video of a variety of different types from adverts to online television.  The written text on the web page can also move on the screen, for example if you have a long list of emails or letters from satisfied customers and you wanted to display them all then this could be set up in a way that each feedback letter could be shown through a small box window that would display long enough to be read and then the next one replaces it and so on, so the viewer can sit and watch the feedback scrolling on the screen without having to move a muscle.
A website can be seen from anywhere in the world that has an Internet connection and before you think I only work locally why would that interest me?  Take for example someone is on holiday in the USA and they are due home but need to organise a visit to fix the washing machine that failed just before going on holiday or someone who wanted to buy a part before they went on holiday, have some free time and an Internet device and want to be prepared for the homecoming.  There are many reasons that make it worthwhile having a web site.
We promote the idea of a web site because we can see the benefits and so do our customers.
An example, maybe a moral judgement, your business is selling flowers and you offer a selection of different flower arrangement types from the specialised creative wedding sets to the pretty bouquet for a birthday or special occasion.  There is a small sample selection of flower images and prices online stating that bouquets start from £xx and are always fresh daily and you take credit card payments.  This means that you can offer a local service from anywhere in the country or even abroad allowing families to send flowers from a distance.  This has the potential to bring more business to your local business from further away than your locality.
What is a Secure Responsive Website